kevin abosch on how blockchain technology is reshaping the art world at NFT ART DAY ZRH
NFT ART DAY ZRH's inaugural edition
The inaugural edition of NFT ART DAY ZRH, the first annual NFT and metaverse conference in Switzerland, took place last Sunday, June 12, at the Auditorium of the Kunsthaus Zürich. During an insightful afternoon of talks, leading figures from the field of digital arts and the art market explored different topics related to NFTs within the wider realm of the history of digital art. One of the topics of the conference, titled 'On NFTs and the Value of Art' and moderated by Anika Meier, brought together internationally acclaimed artists and professionals, including Kevin Abosch, Georg Bak, Sarah Friend (joining virtually), and Leander Herzog, who discussed NFTs as an art form, ranging from conceptual, photography, and sculptural NFT artworks.
As media partner of NFT ART DAY ZRH, designboom brings you selected interviews and news from the conference's inaugural edition. Following our interview with the conference's co-founders, Katharina De Vaivre and Georg Bak, we caught up with conceptual crypto-artist Kevin Abosch to discuss how blockchain technology is changing the art world. The CryptoArt pioneer has been working with the blockchain as a method since 2013 posing ontological questions and responding to sociological dilemmas. Abosch's work has been exhibited throughout the world, often in civic spaces, including The Hermitage Museum, St Petersburg, The National Museum of China, The National Gallery of Ireland, Jeu de Paume ( Paris), The Museum of Contemporary Art Vojvodina, The Bogotá Museum of Modern Art and the Zentrum für Kunst und Medien (ZKM). Read our conversation with the artist in full below.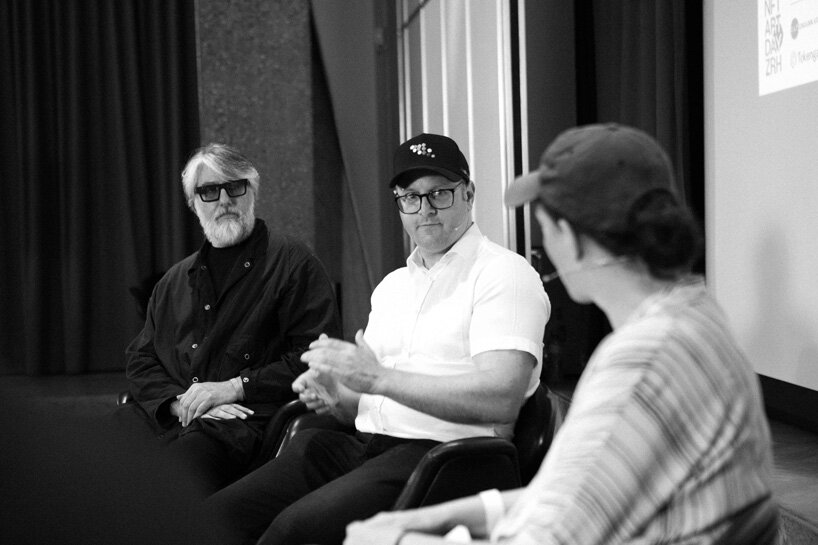 all images courtesy of NFT ART DAY ZRH, photos © Shkelzen Konxheli, unless stated otherwise
header image: Sun Signals (2021) by Kevin Abosch
INTERVIEW WITH kevin abosch 
designboom (DB): what is the focus of your NFT ART DAY ZRH talk and what do you hope visitors will take away from the conference?
Kevin Abosch (KA): As much of my work as an artist challenges conventional notions of value, so too has the emergence of blockchain tech and NFTs. I look forward to comparing notes and sharing some of my own findings.
DB: what attracted your interest in crypto art and when did you first start working with it?
KA: I first started using the blockchain as a method in my work in late 2012. I have a fondness for alphanumerics and the idea of generating these magical strings of letters and numbers that were stores of value sent me down a hole of exploration. Ten years later and I still find new ways to engage with blockchain technology itself not just as a carrier or delivery system but as a method in my practice.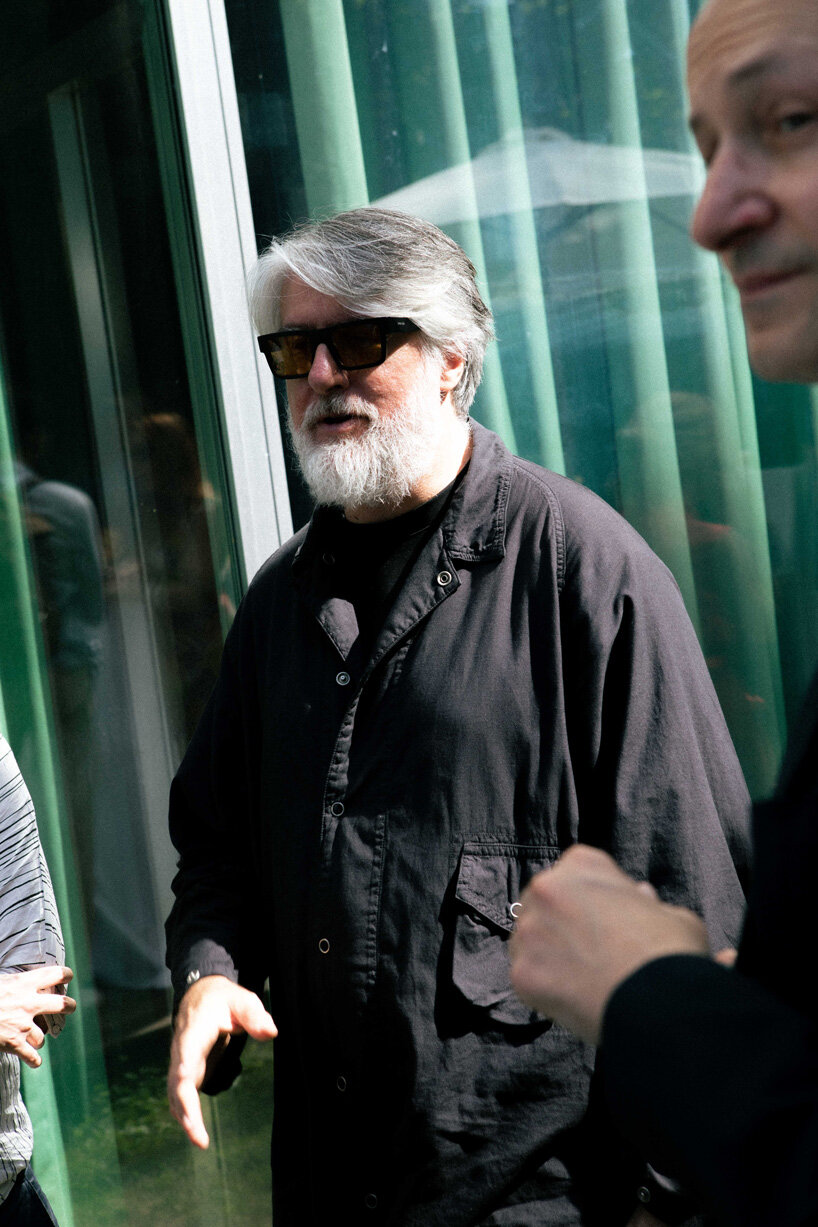 Kevin Abosch at NFT ART DAY ZRH
DB: why do you think artists and collectors are moving towards NFTs? do you see any negative aspects?
KA: For decades artists working natively in the digital realm and their collectors found friction in the process of transferring the works from one custodial entity to another. NFTs have brought an elegance to the process of changing custody of a digital work. Some seem upset by what could be characterised as an enormous decentralised gambling game that has people trading or betting on NFTs, in the hopes of profiting from market dynamics. They go further to describe 'pump and dump' scenarios and other forms of market manipulation, but I would say this is nothing new to the art world — But with blockchain tech and crypto, it's all been amplified.
This content was originally published here.