15 Best Augmented Reality Apps For Education
4.5/5 – (2 votes)
If you always remain curious to know the future of technology then here is what you need to know. Do you know about augmented reality applications that are showing us our future?
No, then you have landed on the right page where you will get to know about the augmented reality applications and how they are projecting our future in front of our eyes.
And also how they are connected with the field of education and help in improving it.
Not only they are connected with the education sector but also changing its course and making it more interesting and informative even for the ordinary people.
So let's dive into this guide where you will get to know about the best-augmented reality applications for education.
Augmented reality is a technological advancement in the field of science to superimpose information.
These applications make the real–world superimposed by using computer-generated perceptual information. So when these apps are used in learning they offer more insightful details of the subject.
How do schools use virtual reality to improve education?
Virtual reality that is also known as augmented reality improves education by highlighting the underlying details of the topics and making it more interactive.
What are great examples of virtual reality in education?
There are many examples of virtual reality that are used in education and some of them are offered by the leading names in the education sector. Some examples are Google Expeditions, and AR Kid's Kit to name a few.
15 Incredible Augmented Reality Applications
First, let's discuss in simple words what really an augmented reality application is.
So basically an augmented reality or virtual reality app connects digital visual content and in some cases audio with the user's real-world environment.
It connects the technology with the real – world and develops a better understanding of the environment in people in a detailed manner. Now it's time to move forward with our list of AR apps for education.
Our first rank achiever in this list is this application which is powered by the leading global name Google. Although it is a less known application by Google but very important for students.
ClassVR is designed with education in mind providing everything you need to easily deliver virtual reality in the classroom – the perfect Google Expeditions alternative!
Can you believe fairytales becoming live and you can even speak to the story characters? If not then this application will surely leave you mesmerized.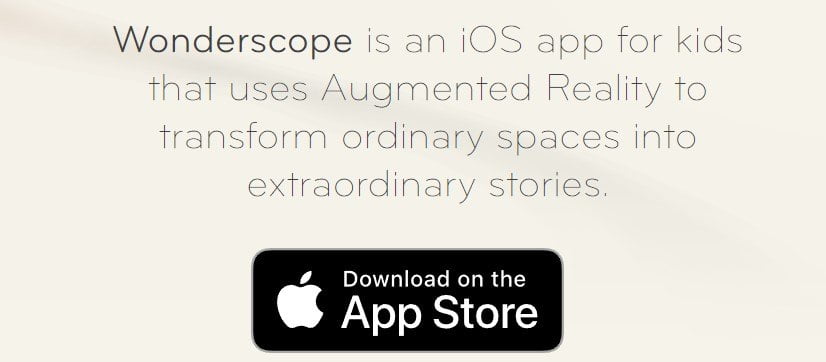 If you are looking for a content-creating application that is creative too then look nowhere because your search ends here.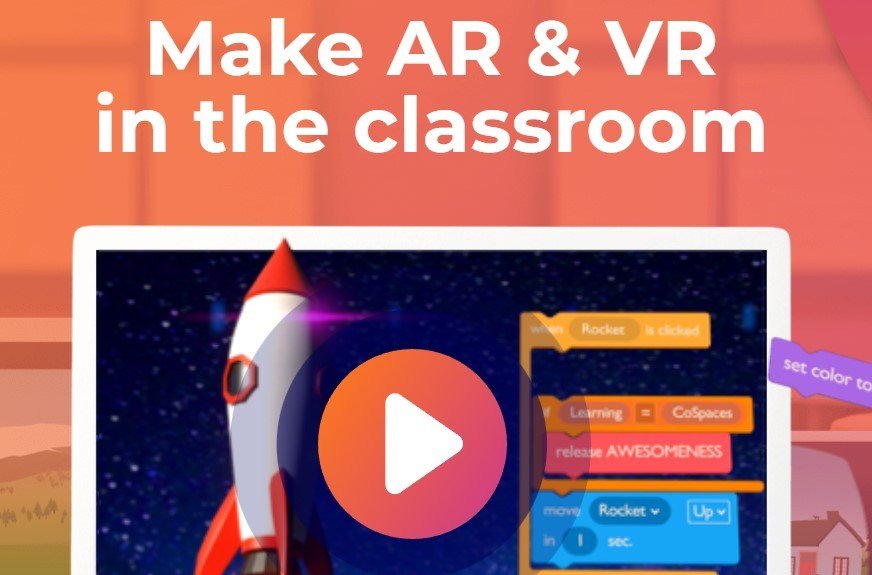 If you liked the previous content creating AR-based applications then there is one more for you.
6.      Google Expeditions now merge into Google Arts & Culture
Another application from Google is this which is a must for every adventurous student who wants to make a career in archaeology or in a related field.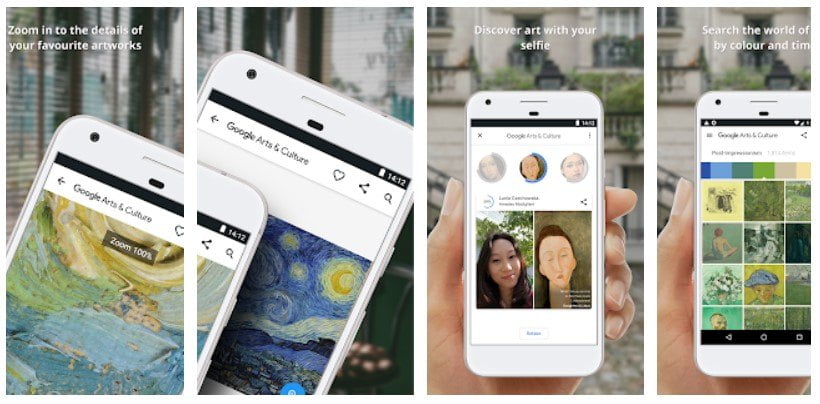 As from the name itself you can guess that it is related to 3D shapes but it doesn't limit here only.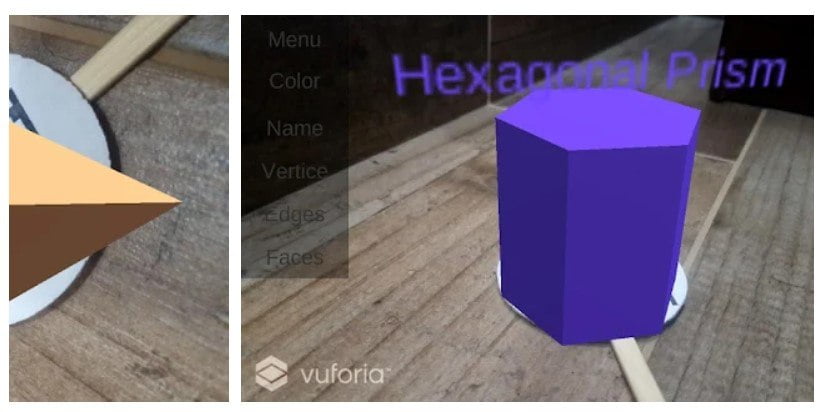 When we are talking about education and kids how we can afford to miss adventurous games out of the list.
One of the most popular applications for augmented reality that can be used in education is here with us.
Although you have heard about this application before, you do know that it can be used in augmented reality too.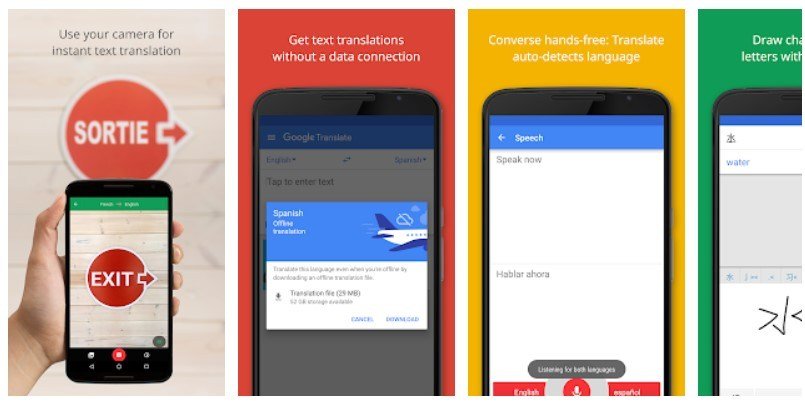 This augmented reality application is for science students who want to learn everything in detail.
If you have a toddler and wondering how to make him learn basic things then this application is just for you.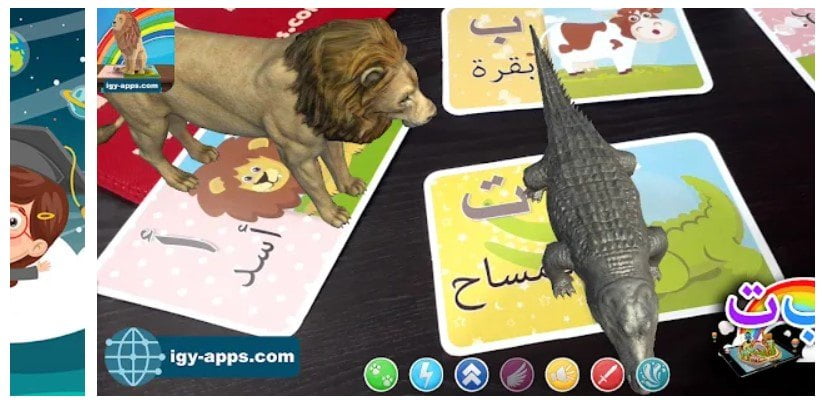 13. solAR – Solar System in AR 4+
Explore our Solar System like never before in Augmented Reality. Place the entire Solar System or a specific planet in your living room or your garden. With solAR you can enjoy breathtaking views while walking among the planets and its moons.
This application is a one-stop destination for those who want to make their kids excel in all subjects.
If you are guessing that this augmented reality app is related to microorganisms then you are completely right.
So we have talked about some of the outstanding augmented reality applications. They are very useful in education and help students as well teachers and parents.
When our entire world is changing and every sphere of life is becoming smart then why is such an important aspect of life, education leaves behind.
So use the augmented reality of virtual reality applications in education. And make learning fun and interactive for students who can learn better in this way.
Also Read:
This content was originally published here.