Lessons learnt: S'porean creator of Tasty Toastys on how to launch a successful NFT collection
In her own words, Chanel Lee describes the first launch of Tasty Toastys as a flop.
Back in November of 2021, she'd left her corporate job for good and decided to launch an non-fungible token (NFT) collection. It wasn't a spur-of-the-moment decision, as many projects in the space tend to be. Quite the opposite, in fact.
Lee had been thinking of launching a brand since 2016. "The dream was to have a brand called Toasty which sold things that make you feel nice and warm," she explains. "I wanted to sell blankets, sleepwear, bedroom slippers, cushions — all sorts of comfortable things."
Of course, back then, NFTs weren't even a part of the picture. Lee shuffled between ideas through which she could bring her vision to life. A physical outlet would've been too capital intensive — it would require a lot of upkeep, and wouldn't make sense in today's business environment.
She deliberated on some sort of subscription service too, and even a podcast. Eventually, it was NFTs that caught her attention towards the end of 2021.
"The inspiration for it isn't bread," Lee said about her NFT collection, which is made up of cartoon drawings of toasts. "It's the toasty feeling."
The first launch of Tasty Toastys — what went wrong?
When it first launched last November, a few hundred editions of Tasty Toastys were sold out of a total of 7,600. It wasn't the result Lee had been hoping for.
She had over 4,000 people in her Discord server, but a lot of the members didn't end up buying the NFTs.
Communities aren't defined by the number of people present in them, she learnt. "I had enough traction in terms of numbers, but the Discord didn't have enough engagement. A lot of the members were merely lurkers and didn't have a vested interest in Tasty Toastys."
The pricing and total supply might have put some people off too.
I based it off of market stats from June to September. At that time, people were buying anything that was being launched. There was way more demand than supply.

By November, the supply was a lot higher and NFTs had popped up on a number of blockchains as well. I didn't change the pricing to reflect these market changes.

– Chanel Lee, creator of Tasty Toastys
Another problem — a rather unexpected one — involved having too many safeguards in place.
People looking to make a quick profit often use bots to buy up the supply of popular NFT projects. To prevent this from happening, Lee used a Discord authentication system to make sure only real members of her community could purchase a Tasty Toasty.
Unfortunately, the authentication system proved to be a bit too complex; so much so that it dissuaded some members of her Discord group from buying at all.
Finally, red tape aside, there wasn't much incentive for people to buy the NFTs anyways.
"I was waiting until we [sold out] to give rewards to the community. These would've been in the form of other blue-chip NFTs. The reward-to-community ratio was very low though. It was only about 15 to 20 for the entire group of people."
Having second thoughts about her NFT project
Following the first launch, Lee had to decide whether it was worth it to keep the project going.
Despite not selling out, there were still buyers whom she had to think about. They had spent as much as US$300 (including transaction fees) to buy a Tasty Toasty.
"There was a lot of self doubt," Lee admits. "I decided to take a step back and give myself some time and space. During this time, I considered different ways to pivot the project and even starting a different project altogether."
After much deliberation, she figured out that she wasn't willing to give up on Tasty Toastys this easily.
"I've wanted to build this since 2016. I couldn't give up just because you're expected to sell-out on day one in the NFT space. That'd be insane to expect from any other business."
"The best thing to do sometimes is to wait," Lee continues. And as it turns out, waiting paid off. "In November, the market was really bearish but since January, things have exploded again."
The relaunch of Tasty Toastys
The second time around, Lee was determined to address all of the issues which threw off the first launch.
All the whitelisted members in her community got to buy the NFT for free (barring transaction fees). The rest of the supply was on sale at almost a third of the price as the first launch.
She was also careful not to make the process of buying too complicated.
Last time, in a bid to protect the little guys, we killed ourselves.

A lot of the people thought it was too much effort to mint. I was trying to protect people who were new to the space, but it was important to have a balance. After all, a large portion of the NFT space is driven by speculators.

– Chanel Lee, creator of Tasty Toastys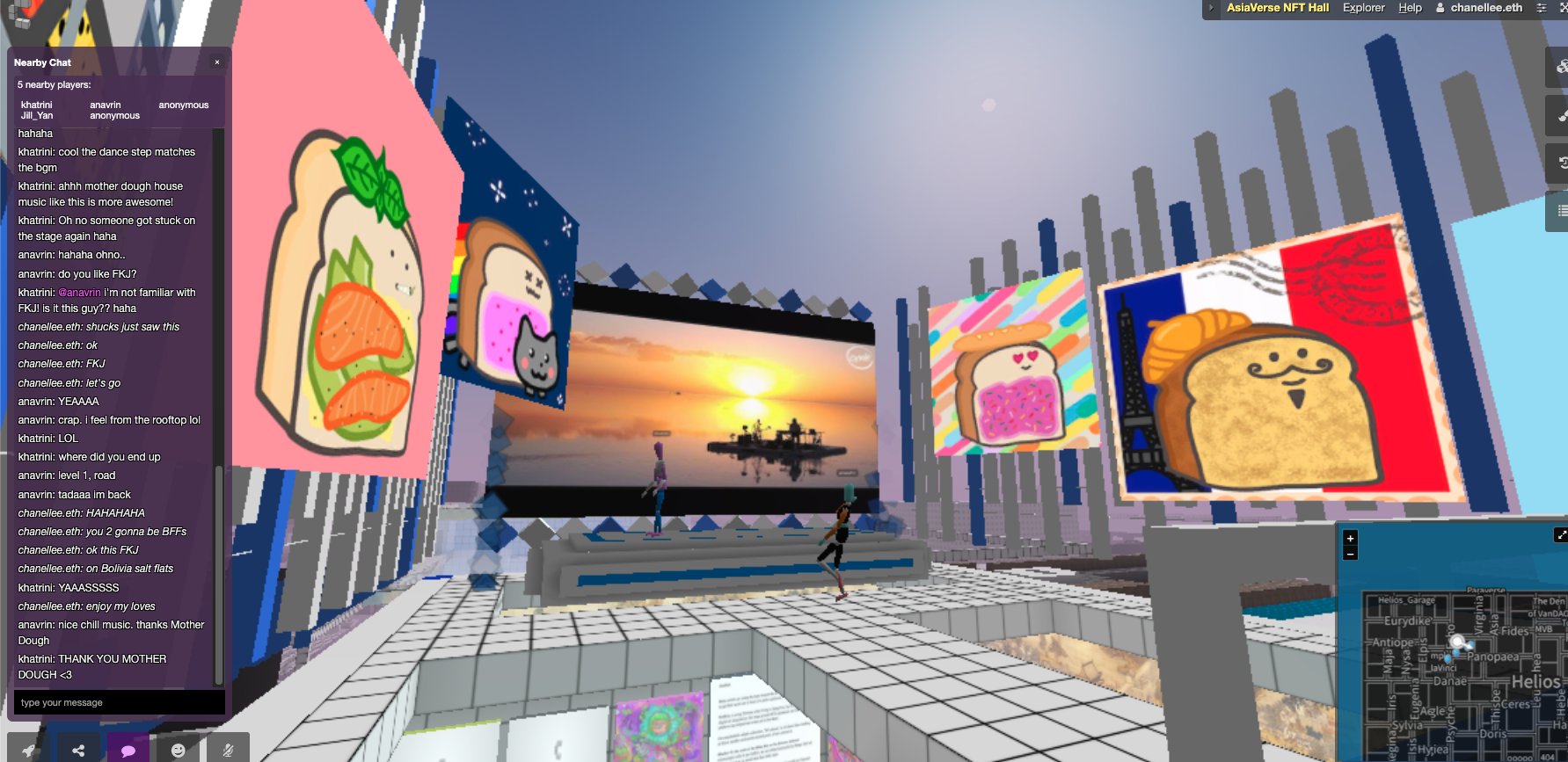 Most importantly, Lee focused on rebuilding an engaged community. She removed all of the inactive members from her Discord channel and decided to build from the ground up.
"I only kept the holders [of my NFTs] and recent joiners," she says. "There were about 250 people left."
With that as a starting point, Lee began reaching out to other NFT communities where she had built up relations and invited "good people" from these communities to join Tasty Toastys.
By providing them with whitelist spots and the opportunity to buy Tasty Toastys for free, Lee flipped her value model on its head.
People didn't need to wait for the collection to sell out before potentially receiving other blue-chip NFTs as rewards. Tasty Toastys were now a reward in and of themselves.
A sold-out collection — what lies ahead?
Tasty Toastys relaunched on 31 January 2022 and sold out within a week. Since then, the collection has recorded over 24ETH (around USD$75,000) in trading volume.
For Lee, this is only the start of a long road ahead. The Tasty Toastys collection was a way for her to kickstart her brand — a marketing tool, as she describes it.
Even though the community is smaller than it was at the first launch — with around 2,000 people currently — it's made up of engaged members who are excited to support and follow the brand.
To others trying to follow in her footsteps, Lee asks, "What is the value you want to provide with your collection? Are you just trying to sell your [intellectual property], are you trying to build a community, or are you trying to use it as a marketing tool to grow your business? If you want to build something long-term and sustainable, you need to have a game plan."
My interview with Lee took place a day before the relaunch of Tasty Toastys. It was apparent that she was well prepared for it, however, she wasn't taking things for granted.
"I think there's a chance it won't sell well," she said, at the time. "But we have plans on how we might want to pivot again. We have contingencies in place and we're in it for the long run. If it doesn't do well, we'll go again."  
---
Shop and support the best homegrown brands on VP Label now:
Featured Image Credit: @chanelcoco via Instagram / Tasty Toastys
This content was originally published here.