russia-ukraine: the world's first crypto war and NFT fundraising
conflict & cryptocurrency 
russia's invasion of ukraine is being described as the largest military attack in europe since world war II. it's also being called the world's first crypto war (first by the washington post) as both countries are using cryptocurrency to their advantage. while analysts debate whether or not russia could get around sanctions and the international banking system with crypto, ukraine has been harnessing digital currencies to raise emergency funds.
on february 26th, two days after russia announced its 'special military operation' in ukraine, the official twitter account of the ukrainian government tweeted, 'stand with the people of ukraine. now accepting cryptocurrency donations. bitcoin, ethereum and USDT.'  as of yesterday, march 4th, $50 million from crypto donations and NFT sales had already been raised in support of the country. vice prime minister of ukraine mykhailo fedorov took to twitter to announce the total donations so far:
The Crypto Fund of Ukraine raised $50M in crypto in a week to support #Ukraine 👊🏻 An incredible unity before Putin's encroachment on freedom and democracy. Aiming for $100M this week. We WILL win! 🇺🇦 #StandWithUkraine
— Mykhailo Fedorov (@FedorovMykhailo) March 4, 2022
with the staggering amount that's been raised in a little over a week, cryptocurrency and NFTs are once again in the spotlight. the question now is what impact they can have on social and political issues, and even a war.
NFTs for good
curator, teacher, and self-confessed polarizer kenny schachter is one voice who's been advocating for NFTs while others have remained skeptical. at this year's engadin art talks (E.A.T.) in switzerland, schachter gave a lively talk about NFTs, or what he likes to call, 'something everyone loves to hate'.
'take the blinders off and just open your mind to what NFTs could be and stop dwelling in the land of negativity like the art world,' said schachter at the weekend-long art event in january.
since the russia-ukraine war broke out, schachter has launched an NFT collection on opensea to raise funds for the country through a variety of contributing artists. of course, schachter isn't the only one who's turned to NFTs, even the ukrainian government has announced it will issue non-fungible tokens to fund its military.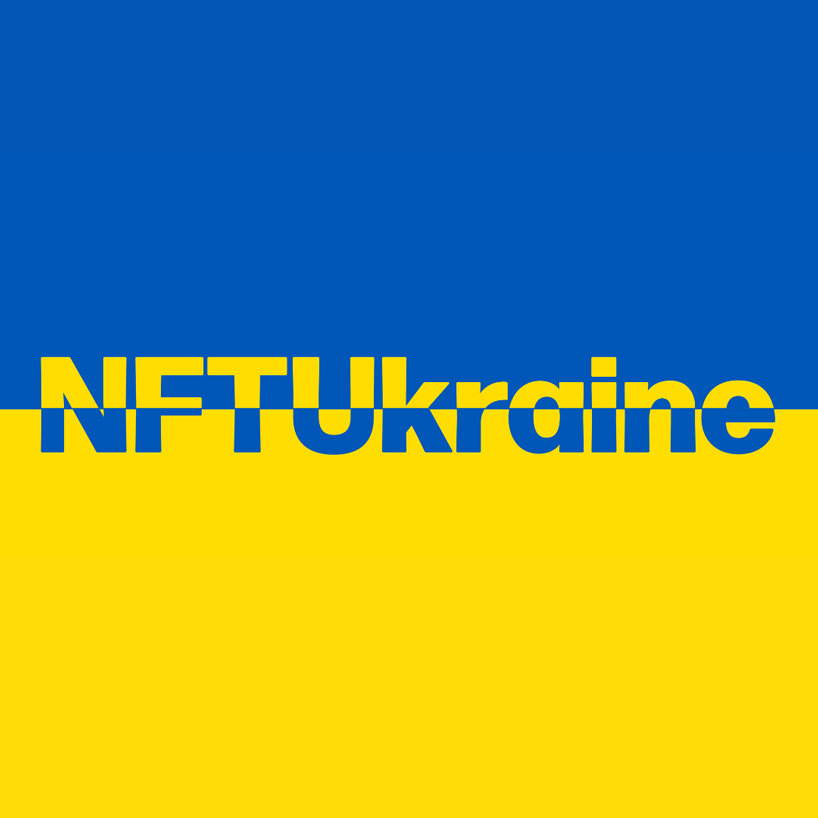 the NFTUkraine NFT collection is now available on opensea (main image by kanchanara via unsplash)
during kenny schachter's talk at engadin, before the russia-ukraine conflict, he drew attention to the link between art and politics, and technology and culture, 'what is contemporary art? contemporary art is art that deals with social, political, economic aspects of our culture. I'm not a coder, I'm not a programmer. for me, technology is culture. we live in a world defined by artificial intelligence and computers and internet and instagram and social media. and the advent of social media completely blurred the boundaries, the geographical distinctions where you could be in africa, asia, all over the world and convey what's happening.'
during his presentation, titled 'NFTism: the last ism', schachter also highlighted artists who have already been using NFTs to make political statements, such as irish artist kevin abosch. 'he's an amazing artist. he made this piece in china, an NFT,'  explained schachter. 'and he secretly embedded information about the uyghurs, this turkish group that's being completely obliterated in genocide in china. and he snuck it in like a trojan horse into the national museum in china, and made a comment about this subjugation and suffering inside the country. he's an extraordinary conceptual artist. these are some of his works. he uses artificial intelligence, algorithms, and embeds. he did one piece where some of the holders of his work got free health insurance. he used the proceeds of his NFT sales to buy a satellite and monitor environmental damage.'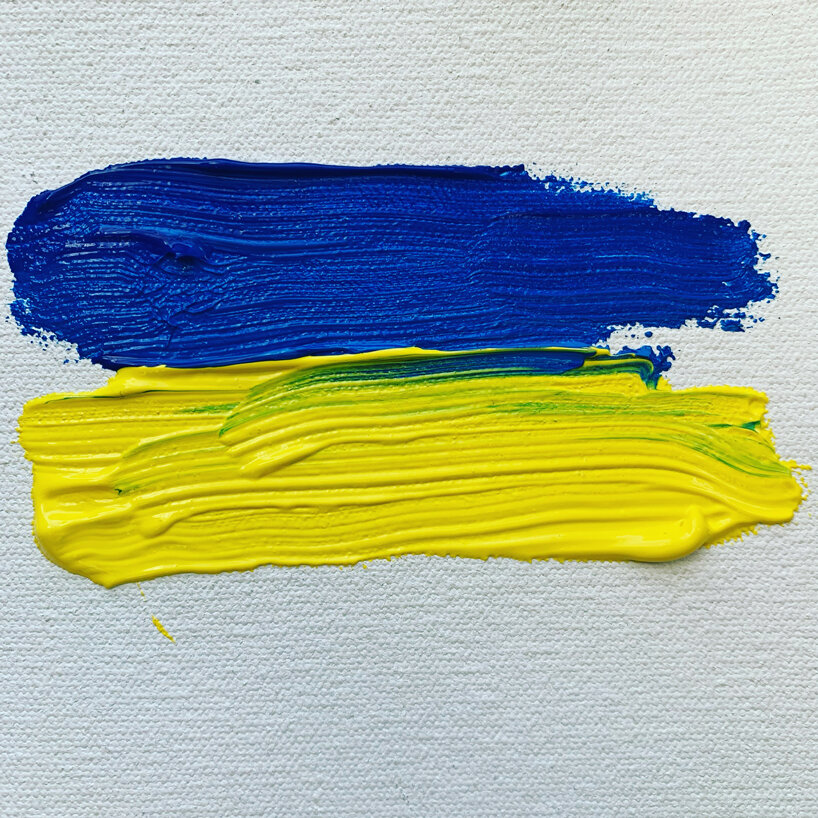 'brush with peace' by louie devito art on NFTUkraine
'of course, NFTs aren't perfect but in this moment they're showing what can be achieved by a borderless community,' continued schachter in an almost foreshadowing of what was to happen in ukraine a month later and the subsequent mobilization of the digital community.
'I fully appreciate the shortcomings of this field,' he also noted. 'we know the excessive environmental consumption from mining bitcoin and ethereum. we know all the scams and all the criminality that associates with money laundering and tax evasion. but that's not prone just to digital art. this is part of human nature. I mean, in humanity, there's a bell curve of integrity and morality and NF Ts fit firmly within the confines of that.'
watch kenny schachter's full talk from E.A.T. 2022 in the video below, and check out the NFTUkraine collection on opensea here.
E.A.T. is internationally recognized for bringing together leading artists, architects, writers, scientists and disruptive thinkers from around the world. its mission is to provide an interdisciplinary platform for a global dialogue on the arts and different creative fields. internationally recognized for its line-up of leading artists, architects, writers, scientists, and disruptive minds from all over the world, E.A.T. has invited so far more than 140 speakers that have presented their ideas and visions on challenging social relevant themes since its inception in 2010. E.A.T. was founded by cristina bechtler together with hans ulrich obrist.
This content was originally published here.