MediView XR Secures $9.9M for Augmented Reality Surgical Navigation Platform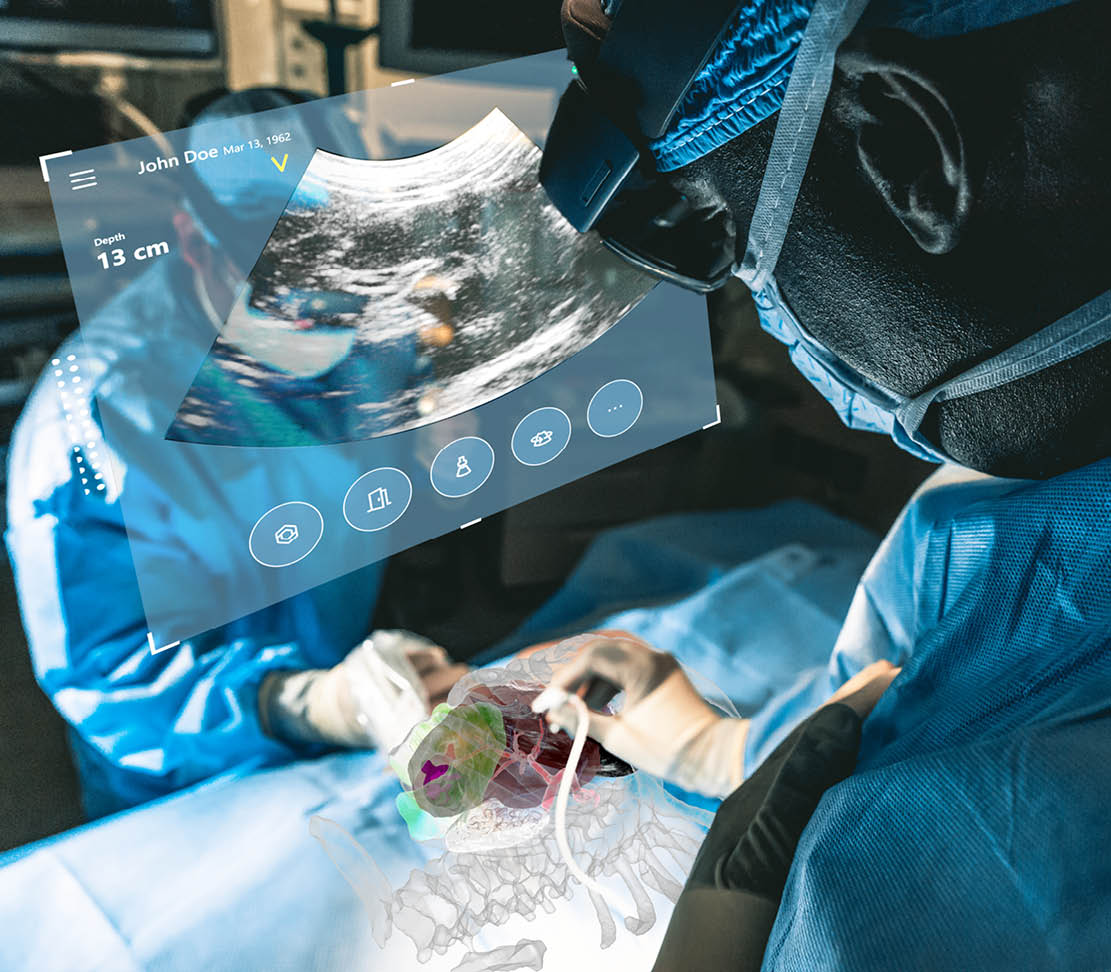 What You Should Know:
– MediView XR, Inc., raises $9.9M in SAFE financing syndicated by Inside View Investments, LLC, a private investment firm.  MediView has raised approximately $14.4MM in total funding to date.
– Investment will support key technology development, commercialization and regulatory submissions.
---
MediView XR Inc., a Cleveland-based medtech company that leverages augmented reality, remote connectivity and spatial computing data to create revolutionary surgical navigation and teleprocedure platforms, today announced it has raised a $9.9M round of SAFE financing syndicated by Inside View Investments, LLC. The company plans on closing Series A financing in early 2023 and will be attending the LSI Emerging MedTech Summit in Dana Point, CA next week to initiate these efforts.
Healthcare Metaverse Has Arrived
Founded in 2017, MediView uses augmented reality to provide surgeons with intraoperative 3D "x-ray" holographic visualization.  The surgeon is able to look directly into a patient during a procedure and see all of their internal anatomy under their skin in 3D (organs, bones, vasculature, etc.).  The system also tracks the surgeon's instruments and provides "light-ray" guidance so that the surgeon can plan and see the trajectory of their tools in relation to the patient's anatomy throughout the procedure.
MediView's platform technologies also utilize remote connectivity to permit medical professionals to collaborate for patient care with shared communication, visualization and holographic guidance.   These technologies dramatically expand telehealth by enabling care providers to connect and collaborate remotely.   This both enables the delivery of higher levels of healthcare to underserved areas and limits the number of healthcare providers potentially exposed to a contagion like COVID-19.
The company currently has three tiers of its platform in various stages of development:
– The XR30, now in its early stages of commercialization, helps alleviate long-standing ergonomic challenges with medical imaging.  Practitioners can use augmented reality to optimally position ultrasound imaging in the line of sight of their hands, tools, and the patient during minimally-invasive procedures. Additionally, XR30 enables collaboration between on-site and remote caregivers.
– The XR50, to be submitted for FDA clearance in the first half of the year, adds procedural guidance capabilities to the XR30 by creating a visible pathway for the practitioner's instrument during procedures.
– The XR90 Augmented Reality Surgical Navigation System, MediView's flagship product, is slated for FDA submission in the second half of 2022. XR90 empowers practitioners with "X-Ray vision" of the patient's detailed internal soft tissue, organ, vascular and skeletal structures. The system further combines live imaging and tracking of the surgeon's tools with the X-ray vision for comprehensive surgical navigation capabilities. Expanding access to less invasive cancer ablation therapies is the first application of the XR90 platform.
MediView's products were developed in collaboration with Microsoft, utilizing the company's HoloLens 2 augmented reality headset, GE Healthcare utilizing their imaging technologies, and the Cleveland Clinic where clinical and technical research are being performed. In addition to the products' augmented reality and X-Ray vision capabilities, all three solutions allow for fluid remote collaboration via any Internet-connected device or a HoloLens 2 headset and will provide evidence-based clinical insights.
"With this financing, MediView is strongly positioned leading into our next fundraising activities," said Mina Fahim, President and CEO. "This incredible team will be able to accelerate our technology development, while ramping up several exciting imaging and therapy integration opportunities. These innovative solutions will extend MediView's leadership in the rapidly growing and evolving XR healthcare space." Fahim added that the company is currently in negotiations with a number of imaging and medical device industry leaders to develop novel AR solutions.
This content was originally published here.